Disco Dome
Size: 14 feet width 16 feet length
Size Required: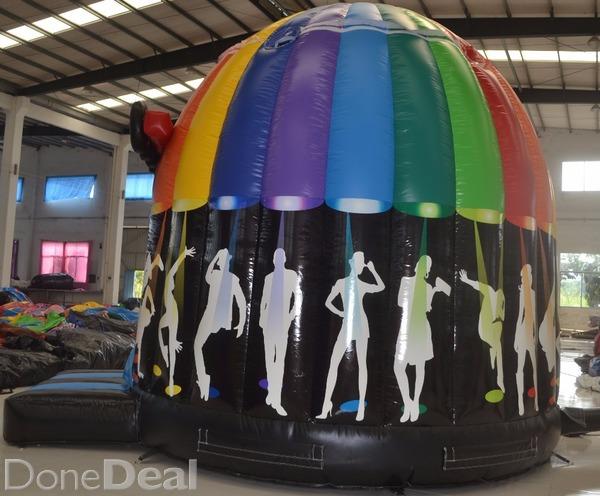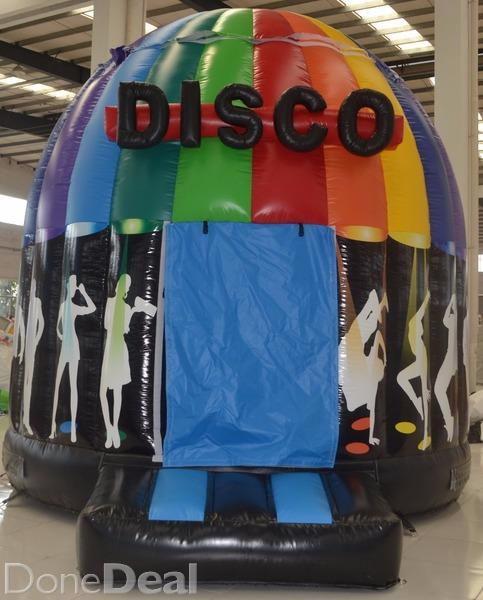 Description:
No need for a DJ for your parties anymore, all our disco domes come with a sound system which you can either play your own music using an SD Card or we can supply it for you with up-to-date music!
Fully weather proof castle with built in disco lights and sound system. It has a covered slide attached. Ideal for all all types of parties even winter parties.
The price includes a full ground sheet, fan and stakes to secure it. If you require a safety mat, extension lead or weights (for concrete) these are available by request at NO extra charge.